Stephen Tomicki Joins AWT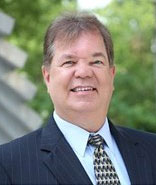 AWT is pleased to announce the addition of Mr. Stephen Tomicki to our team as a Senior Project Manager. He will be helping us manage the continued growth of our Systems Division which constructs, installs and performs O&M on ground water and vapor treatment systems on environmental remediation sites.
Stephen comes to AWT with more than 35 years of experience in the environmental contracting industry, having worked at companies such as Handex and GWTT among others. He also holds a BS in Mechanical Engineering from Villanova University and an MBA from UAR.
AWT is very happy to formally welcome Stephen on board and we wish him great success here in years to come!