AWT performs many industrial & facilities maintenance services which have an environmental component.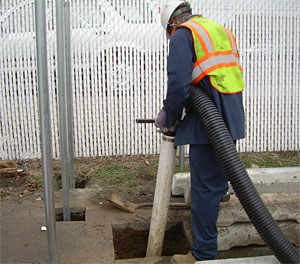 All manufacturing, assembly & processing plants, health care & educational institutions & utilities involve the use of chemicals & oil-related products. These often warrant environmentally trained workers & the proper equipment to ensure that these tasks are safely & properly performed to prevent & control associated hazards.
Further, it is also critical that a company that seeks to understand your business & its unique needs provide these services, so that your organization runs smoothly. Quality, timeliness & cost must all converge so that your product or service is produced & delivered to your customers with excellence, thus increasing your bottom line.
What we offer
---
Process Line Cleaning
Baghouse Maintenance & Cleaning
Plating Line Decontamination
High-Pressure Water-Blasting
Catch Basin Cleanouts
Oil/Water Separators
Storage Tank Cleaning & Dismantling
Lagoon Closure & Recovery
Acid/Neutralization Pits
Sludge Management
Lab Packs & Waste Management
Emergency Response