Ultimately, success in the field requires a partnership with a contractor that can take the insights gained through strategic project planning and apply them in the field. They may also need to augment the plan when necessary and keep the project moving forward without missing a beat.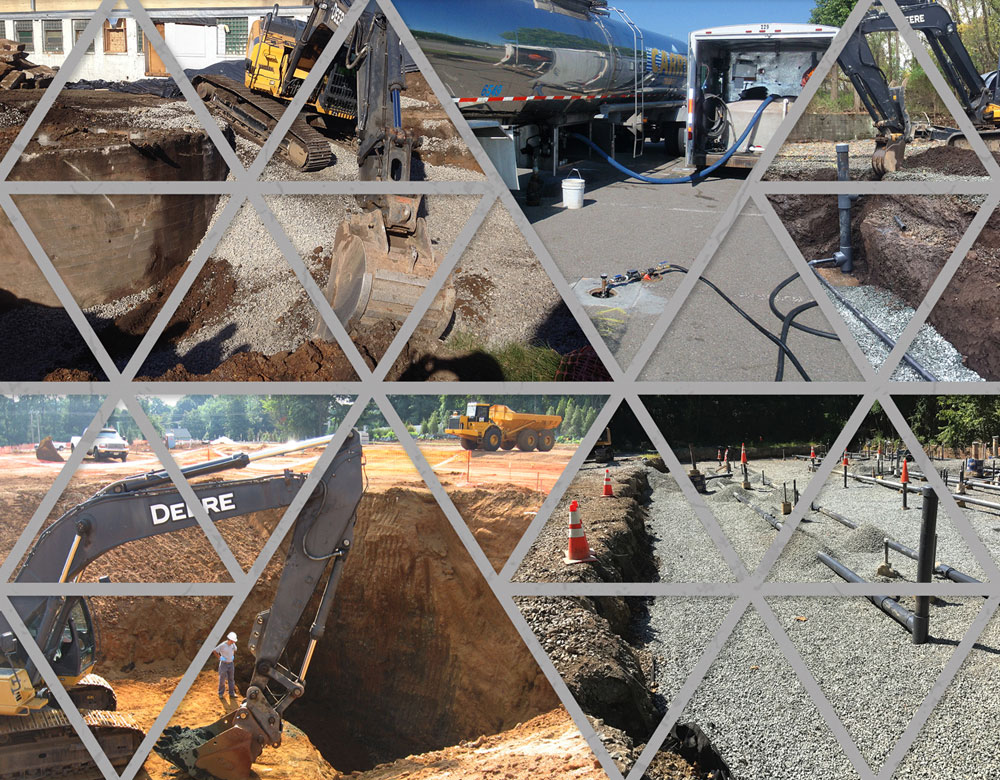 In the previous article, we discussed how to minimize the risk of expensive surprises with remediation excavation projects through comprehensive investigation, analysis, and planning. Gathering the right data, interacting with the client about why you need that data, and understanding how to apply that data to develop an accurate project estimate and scope are essential to avoiding delays and cost overruns. Of course, even the most carefully formulated plans can be turned upside down quickly once you get into the field.
Agility and a Deep Bench
We started an excavation project and soon realized the information we received was inaccurate. The volume of soil that had to be removed was far deeper than anyone anticipated. The next day, we had a larger, more powerful piece of equipment on the job site, allowing us to remove a significantly higher volume of soil without slowing down the project.
We share that story not to pat ourselves on the back, but to illustrate the importance of being able to adapt to real-world circumstances on the fly. Remediation estimates are developed over a long period of time and conditions can change considerably from the time the process was initiated. Information that was accurate months ago could be way off the mark today.
It's important to have a contractor with people who have the proper certifications and training to complete a project if it goes outside of the original scope. If the equipment assigned to a certain phase of the project turns out to be insufficient, the best contractors have immediate access to equipment that can get the job done.
It can also be a game changer to know if a contractor has a deep bench. How deep is their fleet? Do they have the agility to seamlessly adapt with different equipment and qualified operators if a situation dictates changes are necessary?
Here's a great example. Suppose a non-hazardous project turns into a hazardous project based on testing performed on materials extracted from underground. Does the contractor have trained hazardous waste equipment and operators on staff? Where will waste material be disposed? Is there any danger to people living and working in the area? Which regulations now apply to this project?
There are virtually endless examples of how circumstances in the field can change and projects can escalate beyond the original scope. The remediation contractor you choose should have the resources, experience, and agility to deal with the "what ifs" quickly and safely.
Financial Strength
This can often be overlooked when vetting remediation contractors, but financial strength is important. It means that financially strong contractors can advance without requiring a partial payment from you up front. If you need a million-dollar bond tomorrow, a financially secure contractor will be able to get you one. You won't have to worry about a project stopping and starting because subs, facilities, supply houses, etc. haven't been paid. Financial strength is all about being able to maintain the continuity of a project from inception through site closure.
Avoid the Urge to Race Out of the Gates
Once you have a plan in place and the client agrees to your proposal, there is often a rush to get the project started. It's natural for all involved to be excited. However, permit approvals, waste disposal, traffic control, and other details take time to finalize. Communication with field crews, property owners, tenants, and other groups affected by the project also take time.
Rushing to schedule the project and get started immediately can lead to costly errors and even safety issues. Your contractor should proceed efficiently but deliberately to fully capitalize on the information gathering, analysis, and planning that happened before the project started.
Final Thoughts
When choosing a contractor, some companies gravitate towards the biggest name because they believe that company is the safest choice. Others will simply choose the lowest bid and hope for the best.
We recommend choosing a contractor based not only on the capabilities and equipment they present online or at a sales presentation, but also their financial strength, agility, and depth. These attributes will likely require a bit more probing to uncover, but they're essential to experiencing consistent success in the field.
Please share this article with your colleagues and aspiring professionals. Also, contact us to discuss how AWT keeps projects moving forward successfully at 800-732-7701.