Ken Kaufman Joins AWT as a Senior Project Manager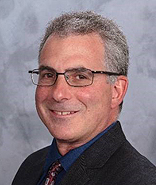 Mr. Ken Kaufman has recently joined AWT's staff and brings with him more than 35 years of experience in environmental construction and remediation. Having worked for companies such as URS, GWTT and Railroad Construction, he has managed multi-million-dollar cleanups for multiple Fortune 500 companies, federal agencies, and Superfund sites.
Ken holds a degree in civil engineering from the University of Washington and is a Licensed Professional Engineer in the State of New Jersey. Currently, Ken is managing a series of complex systems construction and earth moving projects for AWT, including work at USEPA funded sites.